Servers getting ripped off on tips
Pay problems are common in restaurants and bars, as employers try to cut corners in paying tipped employees. A recent case involving Coyote Ugly shows some of the more common issues.
Many restaurant managers and owners don't understand how the minimum wage and overtime laws apply to their customer servers. The federal minimum wage of $7.25 per hour - and overtime requirements - apply to servers. This means they have to track hours actually worked, and have to pay for every work week at least the minimum wage, as well as overtime for hours over 40. However, if the servers receive tips, the employer can take a tip credit to offset some of this amount. But there are detailed rules for this, and if they aren't followed the whole credit is invalid and the total $7.25 per hour is owed on top of all the tips. Here is how the tip credit is supposed to work:
The employer must notify employees in advance of the tip credit rules
The employer must keep accurate records of the amount of tips received in addition to hours actually worked
The employer must pay at least $2.13 per hour of its own money - in other words, the maximum "tip credit" toward the minimum wage is $5.12 per hour
Any week that tips are too low to meet the minimum wage, the employer must make up the difference by increasing hourly pay
The employer cannot take any of the tips, except that
The employer can create a "tip pool" to share tips with other employees, but only if advance notice is given, the terms are clear, and every single employee in the tip pool is of the type that customarily and regularly receive tips, such as waiters, bartenders and bussers. Usually dishwashers, cooks, chefs, janitors, managers and owners cannot be included in the tip pool.
If the employer breaks any of these rules the whole tip credit is invalid.
At Coyote Ugly, the bartenders and watresses had to share tips with security guards, and they argued that this was an invalid tip pool. The District Court disagreed. It found that in the unique environment at Coyote Ugly, security was part of the show, interacting with customers and entertaining them. This included barking in the street, flyering along with bartenders, wearing silly wigs and shouting quips to bring in customers like hot beer, cold women! They dance with customers and sometimes perform choreography with bartenders. For this reason, the Court found them validly included in the tip pool
But Coyote Ugly still lost a significant part of the lawsuit because the company had forced employees to work off the clock - for example, where bartenders spent time in photo-shoots for the swimsuit calendar without hourly pay. Most troubling of all, though, was the evidence that the company deliberatly falsified time and attendence records to avoid paying for all the time worked.
Read the Court's complete Coyote Ugly decision here.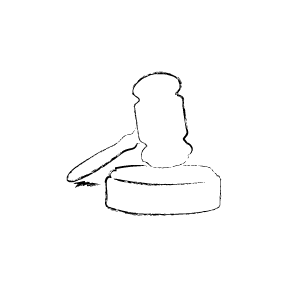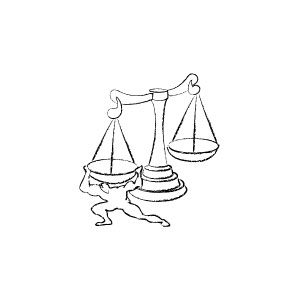 Pursuant to MRPC 7.4(a)(2) FREE BACKGROUND INFORMATION AVAILABLE UPON REQUEST
This site is for general information only, and creates no attorney-client relationship. Sending inquiries to the firm does not create an attorney-client relationship.
To get legal advice about an employment law, labor law, federal employee law, whistleblower protection, labor unions, worker cooperatives, immigration, discrimination, harassment, wrongful termination, severance, or any related question, you must first have a conflicts check by the firm. We represent exclusively workers, worker cooperatives and unions, but we still must check for potential conflicts of interest, for example, between a supervisor and employee.
First provide the firm with your name, and the name of the person you are making claims against - and no other information. This allows the firm to check for such conflicts of interest. Until you receive confirmation from an attorney that there is NO CONFLICT, none of the information you provide will be considered confidential. Do NOT provide any confidential information before we have asked you to do so.
Once we have confirmed there is no conflict, you may discuss your matter with the attorney in a little more detail, and, if requested, make an appointment. If at your appointment the firm accepts you as a client in writing, then the attorney will be able to provide you with employment law advice.
.
.
.