The Mississippi Workers' Rights Blog


This is the third in a series of posts inspired by the free speech case of Gunter v. Jackson Public Schools.

The First Amendment prohibits the government from interfering with or deterring the speech of citizens. But some speech can be dangerous, and rules may be necessary to protect people or preserve the peace. For example, it may make sense to outlaw threats to kill police officers.

But even a good rule limiting speech can become unconstitutional if it is too vague or broad. If it is too vague it will be hard to tell what speech is and is not allowed, and in this uncertainty people will be afraid to engage in important protected speech. Similarly, if the rule is too broad it will prohibit a great deal of speech that does not cause a problem, thus interfering with speech rights.

For this reason, the Courts say that a speech rule is unconstitutional if it covers a substantial number of unconstitutional applications judged in relation to the statute's plainly legitimate sweep. Seals v. McBee, 898 F. 3d 587, 593 (5th Cir. 2018); US v. Stevens, 559 U.S. 460 (2010).

In Seals, for example, a statute prohibiting threats to a police officer was found unconstitutionally overbroad. Although there was no problem with banning true threats of bodily harm, the word threat could be understood to cover other kinds of threats, such as the threat to sue or to boycott. These kinds of threats cannot be banned. The Court therefore said the rule was unconstitutionally overbroad.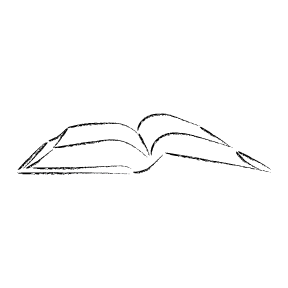 The government cannot ban negative commentary to the media as this is censorship of disfavored viewpoints.
This is the second in a series of posts inspired by the free speech case of Gunter v. Jackson Public Schools.
The most fundamental rule of the First Amendment and freedom of speech is that the government cannot censor or punish speech because it disagrees with what was said.
One of the best examples of this is probablySchacht v. United States, 398 U. S. 58 (1970), where the Court struck down a law permitting actors to wear a military uniform while acting in a movie only if the portrayal does not tend to discredit that armed force. The Court noted that although the government could probably make a rule banning actors from wearing the uniform in any movie, it certainly could not single out and ban the speech which made the government look bad.
As the Supreme Court put it in another case:
It is axiomatic that the government may not regulate speech based on its substantive content or the message it conveys. . . . Discrimination against speech because of its message is presumed to be unconstitutional. . . . When the government targets not subject matter, but particular views taken by speakers on a subject, the violation of the First Amendment is all the more blatant. Viewpoint discrimination is thus an egregious form of content discrimination. The government must abstain from regulating speech when the specific motivating ideology or the opinion or perspective of the speaker is the rationale for the restriction.
In that case, a University refused to fund religious student magazines, while funding secular student magazines. This was unconstitutional. Although the government did not have to fund any student magazines, once it decided to fund some of them it could not discriminate based on the viewpoint taken in the magazines. Read more: Rosenberger v. Rector and Visitors of Univ. of Va., 515 U.S. 819, 828-89 (1995).
The best overall discussion of this concept is probably found in RAV v. St. Paul, 505 U.S. 377, 381-86 (1992).
The bottom line: the government cannot make rules punishing people for saying something the government does not agree with. I think that a rule banning, for example, negative commentary to the media is very likely to be unconstitutional.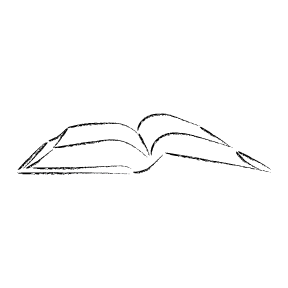 Free speech at work is a fundamental right
Free speech at work is one of the big three issues the firm cares most deeply about. (The other two are due process and equal justice. And of course, unions are essential to all three.) The firm recently filed an important motion in the free speech case of Gunter v. Jackson Public Schools, which gives a perfect occasion for discussing some important free speech ideas. This will probably be a series of blog posts, so stay tuned.
The First Amendment limits what government can do, not private companies.
The first key idea to understand is that the First Amendment's limitations only apply to government action, not private companies. In fact, it is not just people, but also private companies which are protected against government violations of free speech.
What this means is that the First Amendment will have no bearing on, for example, how Facebook punishes or regulates the speech of its users, or how Walmart punishes or regulates the speech of its employees. In fact, if Facebook or Walmart want to take a political stand on an issue and censor users or employees that disagree, the government and the courts typically cannot intervene because that would infringe the free speech rights of Facebook or Walmart.
There are exceptions, and private employees also have free speech rights of certain kinds, including whistleblowers which are protected by specific laws. So do not assume that a private employer like Walmart can do whatever it wants to employees that speak out in ways it does not like. But that has nothing to do with the First Amendment.
The bottom line for our purposes here is that, when you are talking specifically about the First Amendment and freedom of speech, you must always keep in mind that the key question is what is the government doing. The First Amendment only limits governmental action against free speech.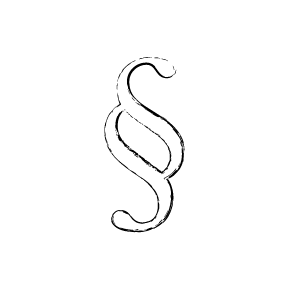 Overtime Lawsuit filed against Hinds County School District
A lawsuit has been filed against Hinds County School District, alleging that it has underpaid its hourly employees. This class action lawsuit covers janitors, bookkeepers, and anyone else who is not exempt from overtime. (It does not include teachers or coaches, because they are exempt from the Fair Labor Standards Act.)
The lawsuit alleges that the District did not pay the employees the time they worked, shorting them anything from a few minutes to multiple hours in various weeks. This is both because of work which was taking place off the clock, and also because the District was simply not paying for all the time recorded on the timeclock.
More information about the lawsuit - including a copy of the form needed to join the class action - is available at the Hinds County overtime lawsuit website.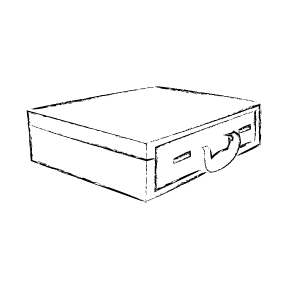 The Challenges of Employment Law
Today's post is written by Elissa Furlong, a law fellow working for the firm this year.
An attorney once told me that you when you first graduate from law school, you don't know anything about how to actually practice law. I only have one year of law school under my belt, so by that equation, my knowledge about how to practice law isn't especially extensive (but don't worry because anyone reading this would be in good hands with Joel).
To make matters worse (for me), the consensus surrounding employment/labor law seems to be that it is ever changing and particularly complex. My sources confirming this include my dad, a labor law attorney, one of my professors, who told me she only fully understood the intricacies of employment discrimination once she started teaching it, and even my first day observations working for Joel.
I remember when I first became interested in workers' rights: it was when I took economics in college and learned about corporate social responsibility and free trade. It continued when I studied human rights in South Africa, and again when I interned with the International Labor Organization. It wasn't until I started law school, though, that I started to realize that most areas of law, including and especially labor/employment law, are riddled in several shades of grey.
But even if governed by a nuanced and complicated area of law, the concerns and grievances of working people seem straightforward: people want, and deserve, to be treated with respect at work. Although I don't know a lot about the practice of law, I am hoping that the laws in place, as complex as they may get, can do something to further this simple, universal desire, and tilt in favor of those who want something as fundamental as dignity at their place of work. If you are being deprived of this dignity, you should contact an employment law attorney. She/he can sort through the complicated.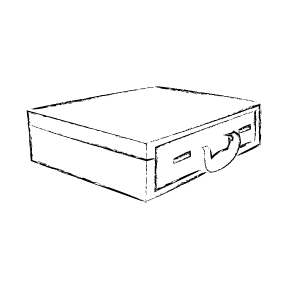 Wage theft from salaried employees
Today's post is written by Jay Kucia, a law fellow working for the firm this summer.
Fifty billion dollars.
$50,000,000,000.
According to reports, that is how much pay workers lose in the United States annually through wage theft. Wage theft is when an employer refuses to pay an employee wages the employee is owed. This can happen in a variety of ways, and the employee is often completely unaware of it. This is particularly true for salaried employees.
Wage theft from salaried employees is actually fairly common. However, federal wage and hour law is too confusing, so employers often get away with inventive forms of wage theft. Here's the bottom line: Your salary itself may be illegal, and you may be entitled to overtime.
To avoid overtime, the employee must prove the work meets three tests: the salary basis test, the duties test, and the salary threshold test.
First, the salary basis test requires the employer to pay the employee that guaranteed minimum regardless of quantity or quality of work.
Second, the duties test limits this exemption to employees who perform certain kinds of work. Generally, the only exempt employees are certain professionals, or those who supervise, manage, and control the work of other employees.
Finally, there is the salary level test. Under this test, an employee is not exempt unless that employee earns more than $455 per week or $23,600 per year.
But how can you know whether you meet these tests? If you are a salaried employee who suspects your employer might be stealing your wages, what can you look for?

First, under the salary basis test, if your employer does not pay you your salary consistently you are entitled to overtime pay. Employers often do this by docking salaried employees for time missed or product losses. If your employer says you earn a salary, be on the look out for violations like this. Your employer may be cleverly—or even unintentionally—stealing your wages.

Second, under the job duties test, you are entitled to overtime (no matter how you are paid) if your work is mainly physical or manual labor. For example, if you are called a manager and paid a salary but most of your work is cleaning up behind other workers, you are entitled to minimum wage and overtime pay.

Third, under the salary level test, you are entitled to overtime if you make less than the salary threshold of $455 per week or $23,600 per year. This is a simple math problem, and is usually obvious from the pay check.

If you think you might be experiencing wage theft, consider contacting an employment attorney.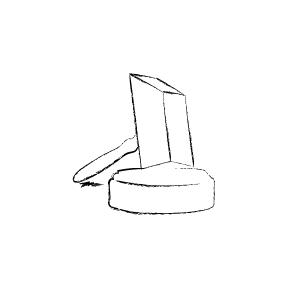 Jackson Federation of Teachers Sues JPS for Free Speech Violations
The AFT local union is suing the Jackson Public School District on behalf of Anthony Gunter, a former teacher at Provine High School. The District has violated his free speech rights - and the rights of all teachers and other employees.
Act 1: The Tuberculosis Outbreak at Provine High School
In February of 2019, the media broke the story that a student at Provine High School had a confirmed case of tuberculosis, and that he had been attending the school while ill in the month of December 2018. Suffice to say this was big news, and JPS was not happy with the way public relations were being handled.
Act 2: A Teacher Talks to the News Media About the Issue
Teacher Anthony Gunter was approached off-campus by Channel 16 WAPT to comment about the tuberculosis outbreak. Gunter stated his concerns and the interview aired on the evening news.You can watch his interview here: Gunter's interview.
ROSS ADAMS: TONIGHT ONE PROVINE TEACHER IS SPEAKING OUT. HE WANTS TO KNOW WHY THEY WEREN'T TOLD EARLIER ABOUT THIS HEALTH SCARE.
ANTHONY GUNTER: AS A CONCERNED PERSON HERE AT PROVINE HIGH SCHOOL I WOULD LIKE TO KNOW WHEN IT STARTED.
ADAMS: PROVINE HIGH TEACHER ANTHONY GUNTER IS LOOKING FOR ANSWERS ABOUT TUBERCULOSIS AT HIS SCHOOL.
GUNTER: IT'S A LOT OF QUESTIONS TO BE ASKED. AND A LOT OF QUESTIONS THAT NEED DIRECT ANSWERS.
ADAMS: GUNTER WANTS TO KNOW WHY THE SCHOOL JUST FOUND OUT THAT A PROVINE STUDENT WAS DIAGNOSED WITH TB IN DECEMBER.
GUNTER: IF IT WAS DECEMBER WE SHOULD'VE BEEN NOTIFIED LONG BEFORE DECEMBER. LIKE I SAID, THIS IS A VERY DANGEROUS SITUATION. THIS IS NOT LIKE YOU CAN GO TO THE STORE AND BUY SOME ROBITUSSIN AND IT WILL BE DONE WITH IN 24 TO 48 HOURS.
ADAMS: HEALTH DEPARTMENT OFFICIALS SAID IT TOOK WEEKS TO GET LAB RESULTS THAT CONFIRMED THE DIAGNOSIS.
GUNTER: IF IT WAS SOMETHING THAT WAS KNOWN PRIOR TO TODAY I'D JUST LIKE TO KNOW WHY WASN'T THE FACULTY OR THE STUDENT BODY INFORMED. THIS IS A VERY DANGEROUS SITUATION.
DR. THOMAS DOBBS: THERE IS NO ONGOING RISK OF INFECTION.
ADAMS: STATE HEALTH OFFICER DR. THOMAS DOBBS SAID THE HEALTH DEPARTMENT PLANS TO TEST 200 PROVINE STUDENTS AND FACULTY WHO MAY HAVE HAD EXTENDED CONTACT WITH THE INFECTED STUDENT.
VALERIE HOYE: THEY'RE GOING TO HAVE TO GO THROUGH A LOT BECAUSE IT MIGHT BE SOME KIDS THAT WAS ACTUALLY INFECTED BY IT.
GUNTER: I THINK WE ALL NEED TO BE TESTED. WE ALL SHOULD BE INFORMED AS TO HOW LONG THIS THING HAS BEEN GOING ON, HOW LONG WE HAVE BEEN EXPOSED.
ADAMS: AND TONIGHT THE HEALTH DEPARTMENT TELLS US THAT THE INFECTED STUDENT HAS BEEN REMOVED FROM PROVINE HIGH.
ROSS ADAMS, CHANNEL 16 WAPT NEWS

Act 3: Gunter is fired
Gunter was terminated by the school district thereafter. The day after the story aired, Gunter was called into the principal's office where he was criticized for giving the interview without prior permission, and for what was said in the interview. At the end of this conversation the Principal shook Gunter's hand and said they were going in a different direction and that the school did not need [Gunter] anymore.
Act 4: The AFT local Union Sues for Free Speech Violations
The union JFT-PSRP and Gunter jointly brought suit alleging that JPS is maintaining and enforcing an unconstitutional media policy that restrains employees in the exercise of their free speech rights. According to Joel Dillard, the attorney representing Gunter and JFT-PSRP in the suit: Teachers are a vital source of information about the health and wellbeing of students in our schools. We cannot tolerate administration efforts to silence them.
Read more in covereage of this lawsuit in the media from the Clarion Ledger.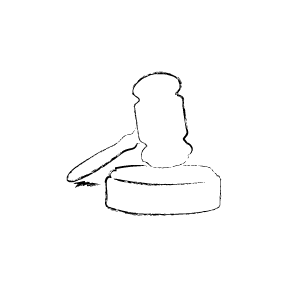 Hancock County sued for retaliating against a breastfeeding mother
A Hancock County Sheriff's Department corrections officer claims she faced harassment and retaliation when she asked for break time to pump breast milk for her newborn.
Crystal Ford, a law enforcement officer at the Hancock County Sheriff's Department located in Bay St. Louis, has sued her employer for violating her rights under the Fair Labor Standards Act (FLSA). The law requires employers to give nursing mothers breaks in an appropriate place to express breast milk. Ms. Ford claims that the Sheriff's Department repeatedly denied her breaks to pump and forced her to pump in an employee restroom.
On September 2, 2018, Ms. Ford requested permission to return home to retrieve a part of her breast pump. A deputy told her she could not leave and said that he did not give a f--k about Ms. Ford's emergency. When she attempted to leave, Ms. Ford was locked into the prison facility and mocked over the prison speaker system.
Ms. Ford developed a mastitis infection due to her inability to pump regularly at work. For her health, Ms. Ford took a demotion to a part-time, on-call job, but she was rarely called into work. She later asked to return full time but was not rehired.
According to Mississippi attorney Joel F. Dillard, who is representing Ms. Ford in the lawsuit, The rules are clear: Employers must allow women to nurture their children by pumping at work. Those rules were broken and ignored by the Sheriff's Department. Ms. Ford is suing to enforce these rules, which should protect every mother and child.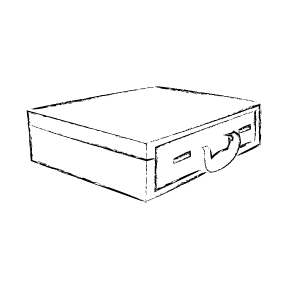 Due Process Victory for Mississippi Library Employees
A federal court in Mississippi recently ruled that the Meridian-Lauderdale Public Library broke the law and deprived employee Sharon Smith of her constitutional rights. The case broke new legal ground and significantly expanded the rights enjoyed by all library employees in the state.
Sharon Smith was working as the public relations director at the library in Meridian. She was fired by library director Barbara Gough without cause - that is, for no reason - after only a few months on the job. Neither Ms. Gough nor anyone else at the library would tell her why she was fired. She asked for a hearing with the library's executive board. The board refused to hear what she had to say.
Jackson lawyer Joel Dillard brought a lawsuit against the government on behalf of Sharon Smith. The lawsuit asserted that Ms. Smith has a constitutional right to due process. Ms. Smith argued to the court that she should have been given notice of the reasons for her termination and an opportunity to explain her side of the story.
The government was represented by Butler Snow, a corporate firm with 131 attorneys in the Jackson office and 25 additional offices throughout the nation. The government argued that library employees are at will and can be fired for any reason or for no reason at all. They noted that almost all Mississippi employees are at will and have no due process rights.
But the plaintiff identified a state statute which said that library staff can be fired for good cause and that they have the right to a hearing before the library board. This particular argument was a new one which had never been heard in the courts before.
Federal Judge Carlton Reeves ruled on the case. He found that Ms. Smith was correct, and that library employees can only be fired for good cause under the statute, and therefore that they have a right to due process under the United States Constitution. He further ruled - in judgment on the pleadings - that Ms. Smith had proven her case, and that the library had violated her constitutional rights: It is undisputed that Smith did not receive any sort of notice or hearing prior to her termination. Ultimately, she received no process at all. Thus, Smith's motion for judgment on the pleadings in regards to her procedural due process claim is granted. The only remaining issue is the determination of damages. Read the full decision here.
This is a big victory, said Dillard in a statement concerning the case. For the first time, the courts have told the government that it must give its library staff basic due process. To throw away a career - without even telling the employee what went wrong - is the kind of arbitrary, callus behavior we expect in a dictatorship, not a free democracy. Everyone should be treated with dignity and respect - including by their boss. My mission is to bring democratic values of due process and free speech to every single employee in the state. This case is an important victory in that fight.
When I am doing my job and doing it well, Smith said it is really unfair to be blindsided like this. It is good to know that one person can stand up and make a difference. Not just for myself, but for everyone else who comes after me.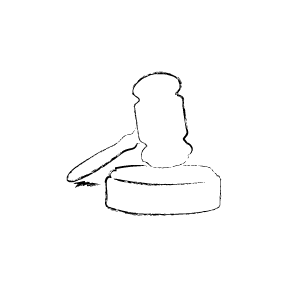 Construction liens, statutory late fees, and special advantages for construction sub-contractors
Compared to most states, Mississippi law governing the workplace is basically non-existent. There is no state law against sex discrimination, for example, so you can only rely on federal law. This means that sexual harassment is legal for employers with fewer than 15 employees! As another example, it is perfectly legal to fire someone in retaliation for filing a workers compensation claim in Mississippi.
Why? Because employees are so poorly organized. If the employees were sufficiently organized to have a meaningful voice at the legislature, these laws would change in a hurry.
We can see this in the unique advantages that construction industry subcontractors have. Large subcontractors with deep pockets have coordinated to create a legislative environment that works for them.
For example, state law requires that, on bonded projects, the subcontractor or employee that does construction work on the project can collect directly on the bond, and can intervene in any lawsuit on the bond to make sure that they get paid. The office manager at that same firm has no such rights.
In addition, state law gives contractors a lien against the property they work on if they are not paid.
And subcontractors have an automatic statutory late penalty they can exact from a general contractor or higher-level sub if they are not paid within a couple weeks of the general contractor receiving payment.
These laws were basically written by construction industry lawyers who represent subcontractors in litigation, and know how to get the necessary advantages to collect on construction projects.
When the workers of this state come together in political and labor organizations to advance their interests, they will quickly see the benefits.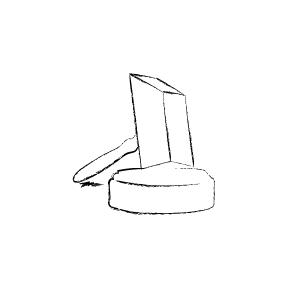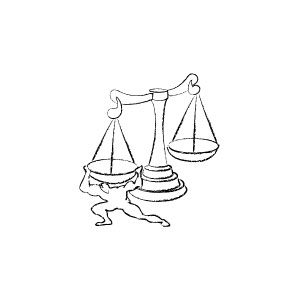 Pursuant to MRPC 7.4(a)(2) FREE BACKGROUND INFORMATION AVAILABLE UPON REQUEST
This site is for general information only, and creates no attorney-client relationship. Sending inquiries to the firm does not create an attorney-client relationship.
To get legal advice about an employment law, labor law, federal employee law, whistleblower protection, labor unions, worker cooperatives, immigration, discrimination, harassment, wrongful termination, severance, or any related question, you must first have a conflicts check by the firm. We represent exclusively workers, worker cooperatives and unions, but we still must check for potential conflicts of interest, for example, between a supervisor and employee.
First provide the firm with your name, and the name of the person you are making claims against - and no other information. This allows the firm to check for such conflicts of interest. Until you receive confirmation from an attorney that there is NO CONFLICT, none of the information you provide will be considered confidential. Do NOT provide any confidential information before we have asked you to do so.
Once we have confirmed there is no conflict, you may discuss your matter with the attorney in a little more detail, and, if requested, make an appointment. If at your appointment the firm accepts you as a client in writing, then the attorney will be able to provide you with employment law advice.
.
.
.