Termination for reporting a crime
The McArn Doctrine
In Mississippi, it is illegal to terminate an employee for reporting a crime, or for refusing to participate in a crime at work. This doctrine was announced in a case called McArn v. Allied Bruce-Terminix Co., Inc., 626 So. 2d 603 (Miss. 1993).
These cases require a pretty comprehensive understanding of the complete criminal code, because a number of things which are never prosecuted are nonetheless technically crimes - i.e., everything from adultery to your March Madness bracket - and most especially in government employment.
The firm's McArn litigation
The firm has litigated a number of these cases. For example, in one case, a teacher in a suburban school district was fired in retaliation for a number of complaints she made about discrimination against her students because of their national origin. In addition to violating Title VI and Title VII of federal law, this also gave rise to a McArn claim because, among other reasons, illegal retaliation is a crime under Miss. Code § 97-9-127.
In another case, there was a suit against an employer too small to be subject to Title VII, where the boss offered an employee money in exchange for sex. This created an environment so hostile she had to quit - which was a constructive discharge in retaliation for refusing to commit the crime of adultery (both were married) and prostitution.
Related: False Claims Act
If the crime at issue happens to be fraud against the government such as medicare fraud or self-dealing/kickbacks, then a qui tam or False Claims Act case may be advisable. These cases can allow the employee to recover significant damages proportional to the scope of the fraud.

This is a complex area on which I will be posting in the blog shortly. This page will be updated at that time.


Specific statutes protecting whistleblowers:
An industry-by-industry guide
Virtually everyone is covered by some OSHA safety regulation or other, but the statute protecting employees that blow the whistle on OSHA safety violations - Section 11(c) of the OSH Act - is famously anemic. It is hard to convince OSHA's whistleblower office that the law has been violated, and if they rule against the employee there is no further recourse.
But there are a number of other industry-specific statutes, many of which do provide extremely robust protections to whistleblowers. These are some of my favorite cases, and this page will provide a brief survey of the law in some of these special industries. This review is not comprehensive.
The strongest protections are in the following industries:
Food processing (including chicken plants): Employees of food manufacturers, distributors, packers, and transporters are protected against retaliation for reporting a violation of federal laws and rules concerning food safety and accurate labeling (i.e., the Food Drug and Cosmetic Act), or for refusing to participate in any practice that violates these rules.
Truckers: Truck drivers and others in the industry are protected against retaliation for refusing to violate any regulations related to the safety or security of a truck, or for reporting such violations. This can include exceeding axle weight allowances, and other issues.
Nuclear power: Power plant employees and contractors/subcontractors are protected from retaliation for reporting violations of the Atomic Energy Act or any NRC regulations.
Airlines: Air carrier employees and contractors/subcontractors are protected from retaliation for reporting violations of any laws related to aviation safety.
Publicly-traded corporations: Employees of publicly traded corporations are protected from retaliation for reporting fraud or violation of SEC rules.
Oil and gas pipelines: Employees working at pipeline facilities (not extraction) are protected from retaliation for reporting violations of federal laws related to pipeline safety and security, or for refusing to violate such laws.
Financial institutions: Employees of banks, lenders, and other consumer financial institutions are protected from retaliation for reporting violations of Dodd-Frank or any CFPB rules or regulations.
Public transit: Employees of public transit systems are protected from retaliation for reporting a hazardous safety or security condition, a violation of any federal law or rule relating to transportation safety, or any abuse of federal grants or public funds for public transportation. Employees are also protected from retaliation for refusing to work in a hazardous condition or in violation of federal law or rules.
Railroad: Railroad employees are protected from retaliation for reporting a work-place injury or illness, a hazardous condition, a violation of federal law or rules concerning railroad safety, the abuse of public funds appropriated for railroad safety, or for refusing to work in a hazardous condition.
U.S. flag vessels: Seamen are protected from retaliation for reporting violations of federal laws related to safety to the Coast Guard, or for refusing to engage in a task which would result in serious injury to a person.
In these cases, if the employee can show that the whistleblowing contributed in any way to their termination, then the employer must affirmatively prove by clear and convincing evidence that they would have fired the employee regardless of the whistleblowing - a difficult standard to meet.
Many of these cases can be tried in either federal court or in the offices of the administrative law judges in the Department of Labor. Although some of the ALJs are worse than others, on the whole the ALJs take their job seriously - and their sole job is, for the most part, protecting whistleblowers, so they really understand these cases.
It is a good forum to be in as an employee - so long as the attorney has experience with the forum and is able to manage the often breakneck pace of this kind of administrative litigation.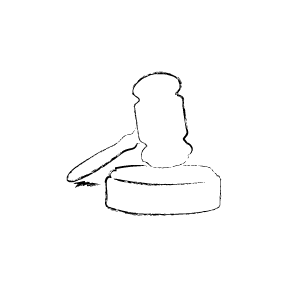 Today's post is co-written by Joel Dillard and Jay Kucia.

Currently, companies can require employees to sign away their constitutional right to a jury trial, so they cannot bring to court any claims that they were assaulted, harassed or discriminated against on the job. If the employee signs the agreement - and refusing to sign means losing the job - they will be forced to arbitrate these claims, which basically means letting a randomly selected lawyer decide the outcome and the damages, instead of a bona fide judge and jury. The worst part of arbitration is that juries are far more likely than random lawyers to understand - and appropriately value - the emotional harm suffered in these cases.

On February 10, 2022, the United States Congress sent a bill to the President for signature which would partially address this issue. The bill is called the Ending Forced Arbitration of Sexual Assault and Sexual Harassment Act of 2021. This was a bipartisan bill supported by all Democrats and a (slight) majority of Republicans, including Mississippi Senators Cindy Hyde-Smith and Roger Wicker and Representatives Trent Kelly and Michael Guest. The only member of Mississippi's congressional delegation to oppose the bill was Steven Palazzo. (To our friends on the coast, do with that what you will.) Once signed by President Biden, this new law will give workers back their rights. In certain situations, that is. This law only goes after forced arbitration of sexual assault and sexual harassment claims. Ending forced arbitration of these claims will restore that power and that right to millions of abused workers. However, this should be the beginning of the fight against forced arbitration – not the end.

The law does not cover racial harassment. So employees called the n-word, threatened with nooses, and even assaulted because of race can still be deprived of a jury trial. Same for the heckling, abuse, and assault of a religious person. Or disabled. Or aged. The law does not cover any other kind of civil rights violations except specifically sexual harassment.

So what do we do now?

First, know your rights. If you have signed a forced arbitration agreement with your employer, you need to know that it will soon be void as to claims of sexual assault and sexual harassment. Once the law is passed, you will not be compelled to arbitrate your claims. While the law is not retroactive (that is, it won't kick out claims that are already being arbitrated), agreements like this will be unenforceable going forward.

Second, we need to advocate for an end to forced arbitration of labor and employment claims altogether. Corporations use forced arbitration to gain yet another advantage over workers, and it is time for us to stop them. President Biden, lawmakers like Senators Bernie Sanders and Elizabeth Warren, and labor leaders have already called for a broad law against forced arbitration of workers' rights disputes, and we need to join that fight. We should contact our congressional leaders to thank (most of) them for supporting this bill and call on them to protect workers' rights across the board. The only way for workers to respond to corporate power is by working together.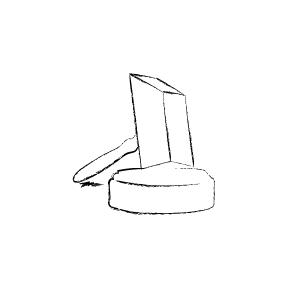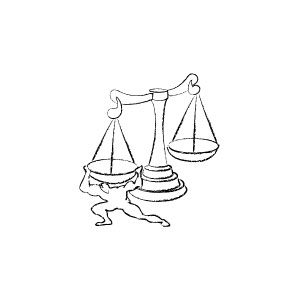 Pursuant to MRPC 7.4(a)(2) FREE BACKGROUND INFORMATION AVAILABLE UPON REQUEST
This site is for general information only, and creates no attorney-client relationship. Sending inquiries to the firm does not create an attorney-client relationship.
To get legal advice about an employment law, labor law, federal employee law, whistleblower protection, labor unions, worker cooperatives, immigration, discrimination, harassment, wrongful termination, severance, or any related question, you must first have a conflicts check by the firm. We represent exclusively workers, worker cooperatives and unions, but we still must check for potential conflicts of interest, for example, between a supervisor and employee.
First provide the firm with your name, and the name of the person you are making claims against - and no other information. This allows the firm to check for such conflicts of interest. Until you receive confirmation from an attorney that there is NO CONFLICT, none of the information you provide will be considered confidential. Do NOT provide any confidential information before we have asked you to do so.
Once we have confirmed there is no conflict, you may discuss your matter with the attorney in a little more detail, and, if requested, make an appointment. If at your appointment the firm accepts you as a client in writing, then the attorney will be able to provide you with employment law advice.
.
.
.