Today's post is based on the excellent work of Dr. Joan Younger Meek, MD, MS, FAAP, FABM, IBCLC. Doctor Meek is the Past-Chair of the American Academy of Pediatrics Section on Breastfeeding and the Associate Dean for Graduate Medical Education at Florida State University College of Medicine.

The benefits of breastfeeding for children and mothers are clear. It prevents infant illnesses, promotes optimal growth of the child and improves the intelligence and health of the child throughout his or her life. Lack of breastfeeding worldwide is thought to be responsible for 800,000 childhood deaths a year. Breastfeeding also has health benefits for the mother. About 20,000 cases of preventable maternal death from breast cancer are attributed to lack of breastfeeding.

The scientific and medical consensus is that babies should be exclusively breastfed for at least the first six months of life, with continued breastfeeding at least through the first year of life and beyond, as long as mutually desired by mother and child. Breast milk should remain the primary source of nutrition throughout the first year.

A lack of workplace support for breastfeeding contributes to failure to follow these essential health recommendations. Rules guaranteeing pumping breaks are associated with an 8-9 percentage point increase in exclusive breastfeeding. Lactation rooms and breaks to express breastmilk increase total breastfeeding at 6 months by 25%. For this reason, the medical and scientific community overwhelmingly supports recent changes in the laws protecting breastfeeding, and particularly pumping at work.

These changes include requirements that all employers provide breastfeeding mothers paid pumping breaks as needed (in a private place other than the bathroom).

Breastfeeding is one of the most powerful experiences mother and child can share. The mother can nurture her child in this unique and loving way, knowing that she is giving her child better health, intelligence, and wellbeing for the rest of her child's life. But to do so, a working woman needs the employer to provide a protected space and time where she can pump. It is not much, but it is absolutely essential. A new mother should not have to choose between her job and her child's wellbeing.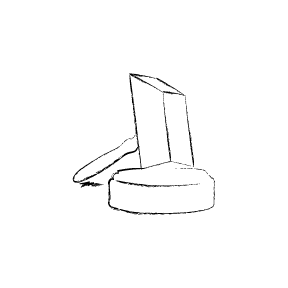 Pursuant to MRPC 7.4(a)(2) FREE BACKGROUND INFORMATION AVAILABLE UPON REQUEST
This site is for general information only, and creates no attorney-client relationship. Sending inquiries to the firm does not create an attorney-client relationship. By calling or emailing the firm, you are consenting to receive return calls, emails, mailings and text messages from the firm.
To get legal advice about an employment law, labor law, federal employee law, whistleblower protection, labor unions, worker cooperatives, immigration, discrimination, harassment, wrongful termination, severance, or any related question, you must first have a conflicts check by the firm. We represent exclusively workers, worker cooperatives and unions, but we still must check for potential conflicts of interest, for example, between a supervisor and employee.
First provide the firm with your name, and the name of the person you are making claims against. This allows the firm to check for such conflicts of interest. Until you receive confirmation that there is NO CONFLICT, none of the information you provide will be considered confidential. Do NOT provide any confidential information before we have asked you to do so.
Once we have confirmed there is no conflict, you may discuss your matter with staff in a little more detail, and, if requested, make an appointment. If at your appointment the firm accepts you as a client in writing, then the attorney will be able to provide you with employment law advice.
.
.
.