Affordable limited representation.
For the cost of about two weeks of groceries, the firm will investigate the situation and provide professional, confidential advice. We also offer reasonable options for limited representation.
For example, if you need help negotiating confidentiality clauses, non-compete agreements, severance packages, or releases, we can help you for about the price of a new suit.
Slightly more complex matters - such as disciplinary hearings for teachers, federal employees, and state government employees - will cost in the range of a new riding lawnmower. The amount will vary depending on the complexity of the matter and the scope of the representation.
Fee-shifting, contingency, hourly, or pro bono publico: we make an arrangement that works.
For ongoing or highly complex matters, the fee arrangement will depend on the type of case, the strength of the evidence, the size of the case, and the client's needs. Some cases have an hourly fee and retainer. Some cases with a large potential recovery may permit fees to be deferred until the close of the case, and paid as a contingent percentage of the money recovered for the client. And in some very strong civil rights cases, the client need never pay any fee because the firm can win attorney's fees directly from the employer (fee-shifting). The firm also takes some cases for the public good without expectation of payment (pro bono publico).
Labor Union representation at more than 50% off market rates
The firm represents established labor unions and their members. Whether providing support in organization drives, filing unfair labor practice charges, negotiating contracts, defending the union, or as a service provider to membership, union representation is the most rewarding kind of work we do - and provided at the steepest discount. Joel Dillard is only lawyer in Mississippi who is a member of both the AFL-CIO's Lawyers Coordinating Committee and the National Employment Lawyer's Association.* No union is too small, too new, or too broke to be represented by the firm. In fact, small union clients sometimes find that, between pro bono work, fee deferrals, and offsets, they wind up paying nothing whatsoever for representation.
Trying to start a union? Call me, and don't worry about any fee. This is the firm's pro bono passion.
* Under MRCP Rule 7.1(d), this statement concerning LCC and NELA membership of Mississippi lawyers is true and factually substantiated as of October 2018. Neither NELA nor LCC grants ABA specialty certifications, and under MRCP Rule 7.6 there is no procedure in Mississippi for approving certifying or designating organizations and authorities. As stated on the LCC website: The AFL-CIO Lawyers Coordinating Committee (LCC) is national membership organization of over 2,100 union-side lawyers in more than 500 firms and union legal departments around the country... To be eligible for membership in the LCC, a practicing lawyer in the U.S. must meet a number of criteria, including representing AFL-CIO affiliated unions and practicing union-side labor law a substantial (more than 50 percent) of the time. The only other LCC member in Mississippi is John Maxey. As stated on the NELA website:NELA is the country's largest professional organization that is exclusively comprised of lawyers who represent individual employees in cases involving employment discrimination and other employment-related matters. NELA and its 69 state and local affiliates have more than 4,000 members.... NELA advances employee rights and serves lawyers who advocate for equality and justice in the American workplace. Our [v]ision [is that w]orkers will be paid at least a living wage in an environment free of discrimination, harassment, retaliation, and capricious employment decisions; employers will fulfill their promises to provide retirement, health, and other benefits; workers' safety and livelihood will not be compromised for the sake of corporate profit and interests; and individuals will have effective legal representation to enforce their rights to a fair and just workplace, adequate remedies, and a right to trial by jury. There are three other NELA members in Mississippi: Louis Watson, Jason Bush, and John Mooney.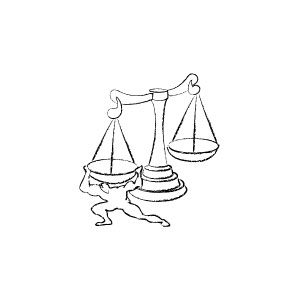 Pursuant to MRPC 7.4(a)(2) FREE BACKGROUND INFORMATION AVAILABLE UPON REQUEST
This site is for general information only, and creates no attorney-client relationship. Sending inquiries to the firm does not create an attorney-client relationship.
To get legal advice about an employment law, labor law, federal employee law, whistleblower protection, labor unions, worker cooperatives, immigration, discrimination, harassment, wrongful termination, severance, or any related question, you must first have a conflicts check by the firm. We represent exclusively workers, worker cooperatives and unions, but we still must check for potential conflicts of interest, for example, between a supervisor and employee.
First provide the firm with your name, and the name of the person you are making claims against - and no other information. This allows the firm to check for such conflicts of interest. Until you receive confirmation from an attorney that there is NO CONFLICT, none of the information you provide will be considered confidential. Do NOT provide any confidential information before we have asked you to do so.
Once we have confirmed there is no conflict, you may discuss your matter with the attorney in a little more detail, and, if requested, make an appointment. If at your appointment the firm accepts you as a client in writing, then the attorney will be able to provide you with employment law advice.
.
.
.