A pragmatic, creative approach
The firm's unique approach blends proactive advice and relentless advocacy to achieve clients' employment-law goals. Our clients are not just a "case" or a "recovery": they are real people, strong but in need of support. We will investigate thoroughly to help clients understand the situation. We will creatively explore the practical and legal options. And, if necessary, we will work together to fight for the best outcome for the client.
A thorough understanding of employment law and labor law
Joel Dillard has drafted major labor regulations, federal appeals court decisions, and federal agency decisions which continue to govern daily working life. This experience, seeing the law from the inside out, provides for depth and nuance of understanding. No stone remains unturned in the firm's efforts to resolve clients' problems favorably.
A Mississippi employment lawyer with one-of-a-kind national experience
Five years' experience working for the Special Litigation Branch and the Board Members of the National Labor Relations Board (NLRB)
Clerked with Judge Timothy B. Dyk of the Federal Circuit Court of Appeals
Editor-in-Chief of the Georgetown Journal on Poverty Law and Policy
Law School magna cum laude at the Georgetown University Law Center in Washington, DC
Undergraduate summa cum laude at Vanderbilt University in Nashville, TN
Seasonal associate work with:

Chair of the Equal Employment Opportunity Commission (EEOC), Naomi Earp
NLRB Region 2 field office in New York City
American Federation of Government Employees (AFGE) General Counsel's office
Dickstein Shapiro
AFL-CIO General Counsel's office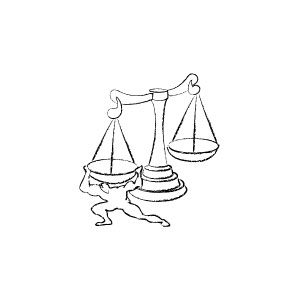 This site is for general information only, and creates no attorney-client relationship. Sending inquiries to the firm does not create an attorney-client relationship.
To get legal advice about an employment law, labor law, federal employee law, whistleblower protection, labor unions, worker cooperatives, immigration, discrimination, harassment, wrongful termination, severance, or any related question, you must first have a conflicts check by the firm. We represent exclusively workers, worker cooperatives and unions, but we still must check for potential conflicts of interest, for example, between a supervisor and employee.
First provide the firm with your name, and the name of the person you are making claims against - and no other information. This allows the firm to check for such conflicts of interest. Until you receive confirmation from an attorney that there is NO CONFLICT, none of the information you provide will be considered confidential. Do NOT provide any confidential information before we have asked you to do so.
Once we have confirmed there is no conflict, you may discuss your matter with the attorney in a little more detail, and, if requested, make an appointment. If at your appointment the firm accepts you as a client in writing, then the attorney will be able to provide you with employment law advice.
.
.
.