Today's post is co-written by Joel Dillard and Jay Kucia.

Currently, companies can require employees to sign away their constitutional right to a jury trial, so they cannot bring to court any claims that they were assaulted, harassed or discriminated against on the job. If the employee signs the agreement - and refusing to sign means losing the job - they will be forced to arbitrate these claims, which basically means letting a randomly selected lawyer decide the outcome and the damages, instead of a bona fide judge and jury. The worst part of arbitration is that juries are far more likely than random lawyers to understand - and appropriately value - the emotional harm suffered in these cases.

On February 10, 2022, the United States Congress sent a bill to the President for signature which would partially address this issue. The bill is called the Ending Forced Arbitration of Sexual Assault and Sexual Harassment Act of 2021. This was a bipartisan bill supported by all Democrats and a (slight) majority of Republicans, including Mississippi Senators Cindy Hyde-Smith and Roger Wicker and Representatives Trent Kelly and Michael Guest. The only member of Mississippi's congressional delegation to oppose the bill was Steven Palazzo. (To our friends on the coast, do with that what you will.) Once signed by President Biden, this new law will give workers back their rights. In certain situations, that is. This law only goes after forced arbitration of sexual assault and sexual harassment claims. Ending forced arbitration of these claims will restore that power and that right to millions of abused workers. However, this should be the beginning of the fight against forced arbitration – not the end.

The law does not cover racial harassment. So employees called the n-word, threatened with nooses, and even assaulted because of race can still be deprived of a jury trial. Same for the heckling, abuse, and assault of a religious person. Or disabled. Or aged. The law does not cover any other kind of civil rights violations except specifically sexual harassment.

So what do we do now?

First, know your rights. If you have signed a forced arbitration agreement with your employer, you need to know that it will soon be void as to claims of sexual assault and sexual harassment. Once the law is passed, you will not be compelled to arbitrate your claims. While the law is not retroactive (that is, it won't kick out claims that are already being arbitrated), agreements like this will be unenforceable going forward.

Second, we need to advocate for an end to forced arbitration of labor and employment claims altogether. Corporations use forced arbitration to gain yet another advantage over workers, and it is time for us to stop them. President Biden, lawmakers like Senators Bernie Sanders and Elizabeth Warren, and labor leaders have already called for a broad law against forced arbitration of workers' rights disputes, and we need to join that fight. We should contact our congressional leaders to thank (most of) them for supporting this bill and call on them to protect workers' rights across the board. The only way for workers to respond to corporate power is by working together.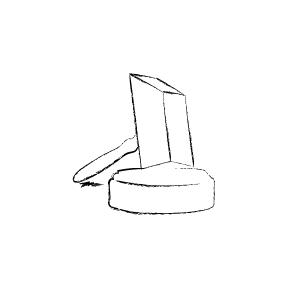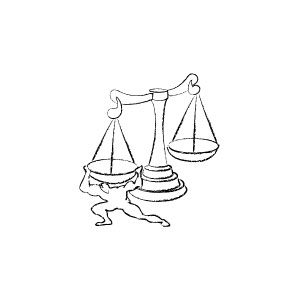 Pursuant to MRPC 7.4(a)(2) FREE BACKGROUND INFORMATION AVAILABLE UPON REQUEST
This site is for general information only, and creates no attorney-client relationship. Sending inquiries to the firm does not create an attorney-client relationship.
To get legal advice about an employment law, labor law, federal employee law, whistleblower protection, labor unions, worker cooperatives, immigration, discrimination, harassment, wrongful termination, severance, or any related question, you must first have a conflicts check by the firm. We represent exclusively workers, worker cooperatives and unions, but we still must check for potential conflicts of interest, for example, between a supervisor and employee.
First provide the firm with your name, and the name of the person you are making claims against - and no other information. This allows the firm to check for such conflicts of interest. Until you receive confirmation from an attorney that there is NO CONFLICT, none of the information you provide will be considered confidential. Do NOT provide any confidential information before we have asked you to do so.
Once we have confirmed there is no conflict, you may discuss your matter with the attorney in a little more detail, and, if requested, make an appointment. If at your appointment the firm accepts you as a client in writing, then the attorney will be able to provide you with employment law advice.
.
.
.