Jackson Federation of Teachers Sues JPS for Free Speech Violations
The AFT local union is suing the Jackson Public School District on behalf of Anthony Gunter, a former teacher at Provine High School. The District has violated his free speech rights - and the rights of all teachers and other employees.
Act 1: The Tuberculosis Outbreak at Provine High School
In February of 2019, the media broke the story that a student at Provine High School had a confirmed case of tuberculosis, and that he had been attending the school while ill in the month of December 2018. Suffice to say this was big news, and JPS was not happy with the way public relations were being handled.
Act 2: A Teacher Talks to the News Media About the Issue
Teacher Anthony Gunter was approached off-campus by Channel 16 WAPT to comment about the tuberculosis outbreak. Gunter stated his concerns and the interview aired on the evening news.You can watch his interview here: Gunter's interview.
ROSS ADAMS: TONIGHT ONE PROVINE TEACHER IS SPEAKING OUT. HE WANTS TO KNOW WHY THEY WEREN'T TOLD EARLIER ABOUT THIS HEALTH SCARE.
ANTHONY GUNTER: AS A CONCERNED PERSON HERE AT PROVINE HIGH SCHOOL I WOULD LIKE TO KNOW WHEN IT STARTED.
ADAMS: PROVINE HIGH TEACHER ANTHONY GUNTER IS LOOKING FOR ANSWERS ABOUT TUBERCULOSIS AT HIS SCHOOL.
GUNTER: IT'S A LOT OF QUESTIONS TO BE ASKED. AND A LOT OF QUESTIONS THAT NEED DIRECT ANSWERS.
ADAMS: GUNTER WANTS TO KNOW WHY THE SCHOOL JUST FOUND OUT THAT A PROVINE STUDENT WAS DIAGNOSED WITH TB IN DECEMBER.
GUNTER: IF IT WAS DECEMBER WE SHOULD'VE BEEN NOTIFIED LONG BEFORE DECEMBER. LIKE I SAID, THIS IS A VERY DANGEROUS SITUATION. THIS IS NOT LIKE YOU CAN GO TO THE STORE AND BUY SOME ROBITUSSIN AND IT WILL BE DONE WITH IN 24 TO 48 HOURS.
ADAMS: HEALTH DEPARTMENT OFFICIALS SAID IT TOOK WEEKS TO GET LAB RESULTS THAT CONFIRMED THE DIAGNOSIS.
GUNTER: IF IT WAS SOMETHING THAT WAS KNOWN PRIOR TO TODAY I'D JUST LIKE TO KNOW WHY WASN'T THE FACULTY OR THE STUDENT BODY INFORMED. THIS IS A VERY DANGEROUS SITUATION.
DR. THOMAS DOBBS: THERE IS NO ONGOING RISK OF INFECTION.
ADAMS: STATE HEALTH OFFICER DR. THOMAS DOBBS SAID THE HEALTH DEPARTMENT PLANS TO TEST 200 PROVINE STUDENTS AND FACULTY WHO MAY HAVE HAD EXTENDED CONTACT WITH THE INFECTED STUDENT.
VALERIE HOYE: THEY'RE GOING TO HAVE TO GO THROUGH A LOT BECAUSE IT MIGHT BE SOME KIDS THAT WAS ACTUALLY INFECTED BY IT.
GUNTER: I THINK WE ALL NEED TO BE TESTED. WE ALL SHOULD BE INFORMED AS TO HOW LONG THIS THING HAS BEEN GOING ON, HOW LONG WE HAVE BEEN EXPOSED.
ADAMS: AND TONIGHT THE HEALTH DEPARTMENT TELLS US THAT THE INFECTED STUDENT HAS BEEN REMOVED FROM PROVINE HIGH.
ROSS ADAMS, CHANNEL 16 WAPT NEWS

Act 3: Gunter is fired
Gunter was terminated by the school district thereafter. The day after the story aired, Gunter was called into the principal's office where he was criticized for giving the interview without prior permission, and for what was said in the interview. At the end of this conversation the Principal shook Gunter's hand and said they were going in a different direction and that the school did not need [Gunter] anymore.
Act 4: The AFT local Union Sues for Free Speech Violations
The union JFT-PSRP and Gunter jointly brought suit alleging that JPS is maintaining and enforcing an unconstitutional media policy that restrains employees in the exercise of their free speech rights. According to Joel Dillard, the attorney representing Gunter and JFT-PSRP in the suit: Teachers are a vital source of information about the health and wellbeing of students in our schools. We cannot tolerate administration efforts to silence them.
Read more in covereage of this lawsuit in the media from the Clarion Ledger.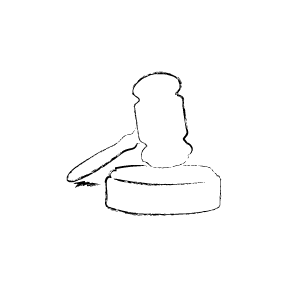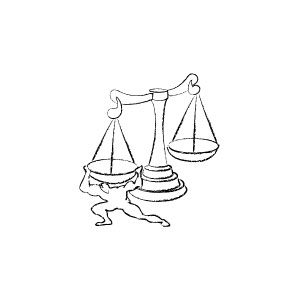 Pursuant to MRPC 7.4(a)(2) FREE BACKGROUND INFORMATION AVAILABLE UPON REQUEST
This site is for general information only, and creates no attorney-client relationship. Sending inquiries to the firm does not create an attorney-client relationship.
To get legal advice about an employment law, labor law, federal employee law, whistleblower protection, labor unions, worker cooperatives, immigration, discrimination, harassment, wrongful termination, severance, or any related question, you must first have a conflicts check by the firm. We represent exclusively workers, worker cooperatives and unions, but we still must check for potential conflicts of interest, for example, between a supervisor and employee.
First provide the firm with your name, and the name of the person you are making claims against - and no other information. This allows the firm to check for such conflicts of interest. Until you receive confirmation from an attorney that there is NO CONFLICT, none of the information you provide will be considered confidential. Do NOT provide any confidential information before we have asked you to do so.
Once we have confirmed there is no conflict, you may discuss your matter with the attorney in a little more detail, and, if requested, make an appointment. If at your appointment the firm accepts you as a client in writing, then the attorney will be able to provide you with employment law advice.
.
.
.